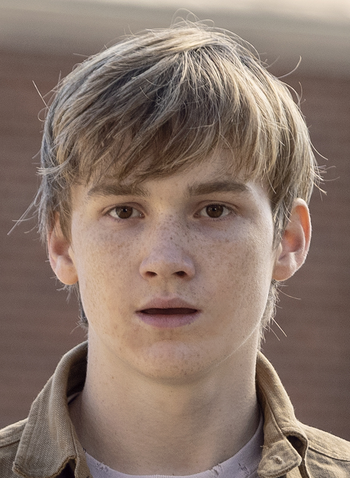 Remember Henry? (Matt Lintz) well now he's all grown up and we now see a teenager just a few years younger than what Carl was. Carol and Ezekiel have a teenage boy they've brought up and he can only be a warrior. His brother (Benjamin) is killed off back in Season 7 Episode 13, after suffering from a gunshot wound to the leg from one of the Saviours (Jared) which leads to him eventually bleeding out, as Morgan puts him down before he has the chance to return as a walker.
The new Henry (Macsen Lintz) is the actual real older brother of Matt Lintz, which is very interesting to see. And as most people already know, they're both brothers of Carols daughter Sopha (Madison Lintz) back in Seasons 1-2.
Looking forward to Henry's appearances as a teenage warrior? Let me know below in the comments!